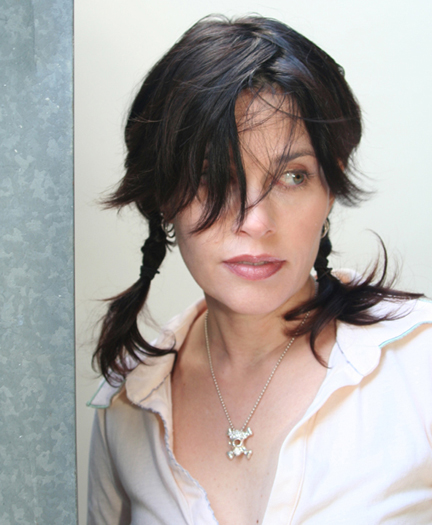 Early into a conversation with Beth Thornley, it's easy to forget you're talking to a successful professional musician.
Unprepossessing, enthusiastic, and down-to-earth, the California-based singer exudes a charm reminiscent of the girl next door or down the street, which for some Birmingham residents, she was.
The Magic City native still maintains local ties and appreciation for the musical training she received in her hometown.
"I didn't listen to the Stones or the Beatles or Dylan until I got out of college," she said, a nod to the "very classical background" she grew up in as the daughter of a music minister and a classically-trained singer. Earning a music degree from Samford, she had planned to teach college-level choral music until getting sidetracked by pop. The detour took her to Los Angeles, where she initially stayed on a friend's couch while working to establish herself as a musician.
Almost a decade later, she's performing at clubs, coffee houses, and pop festivals in Southern California, with three independently-produced albums to her credit. Her self-titled debut was met by favorable reviews, and more than half of its songs have been used in film and television soundtracks. Its follow-up, My Glass Eye (featuring a haunting cover of "Eleanor Rigby," the bittersweet hometown tribute "Birmingham," and the Beth-recommended "Beautiful Lie"), earned for her further accolades and more TV and movie exposure.
Moviegoers currently have the opportunity to hear the title track from her third album, Wash U Clean, when they go to see the adult comedy Magic Mike (currently playing in theaters here in Birmingham). Directed by Steven Soderbergh, the firm's cast includes Matthew McConaughey and Cullman native Channing Tatum.
"I don't know much about the movie except that my song is in it," Thornley said recently, adding that she planned to find out with everyone else when she saw the film on opening night. "I don't even know how the song is going to be used.  It could be featured or it could be barely audible or somewhere in between."
However the song is used, it's Thornley's latest addition to a growing list of movie soundtracks that includes The Perfect Man, Between, Play the Game, and Girl in Progress. Her music has been featured in such television shows as Scrubs, Friday Night Lights, Life, Newport Harbor, Beautiful People, Ringer, Suburgatory, Jack and Bobby, and Paris Hilton's My New BFF.
"I've been fortunate enough to receive phone calls saying, 'This is what we need. Do you have something or could you write something?' I love those phone calls. I wish I could get more of them."
Describing her sound as "The Beatles meet Ben Folds meet Death Cab for Cutie," Thornley embraces comparisons with such established artists, which frustrate other emerging musicians.
"The music business is so much about marketing. The record companies look to see where the fan base is, which is where they can make the most money. That leads inevitably to new artists being categorized by comparisons to established musicians. But a lot of people like to know who you sound like, and they need to know a little about how you sound. It's human nature. There's a comfort in being able to identify someone with a sound you're already familiar with and knowing right away if it's your thing or not. If I were famous, I might feel differently, but it can actually give a new artist a helpful foothold."
So can digital media. "A few years ago, independent artists didn't have such an effective means of promoting themselves. It's been very beneficial for us." Visitors can listen to samples from her albums, buy CDs, and learn more about her music on her website. Individual tracks are also available from iTunes.
Thornley says she gets back to Birmingham a couple or three times a year to visit relatives and friends and stopped by Silvertron Café to hear Libba Walker sing.
"She's the best. And, of course, I made sure I ate some fried okra while I was there."