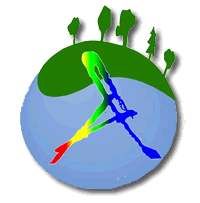 We're thinking that after yesterday's news, many of our city's residents are happy that it's one of the busiest weekends on the fall calendar, especially if you're a big fan of Art in Avondale Park .
In its seventh year, the community festival is scheduled to take place this Saturday, October 31 (though a rain date of Sunday, November 1 has already been announced) and they are still taking applications for art booths via Eventbrite.
This year they've added a Wild and Wicked Cruise to the festival's list of activities. The fundraiser will be held at Old Car Heaven this evening (October 29) from 5:30-8:30 p.m. Partygoers can listen to live music by Ashley Miller with special guest Rick Carter plus have a chance to sample award-winning chili from Bottletree Cafe and view an outstanding collection of classic cars and a wonderful selection of silent auction prizes.
Tickets are $10 and include one drink and you can still buy tickets NOW.