We've been doing this online hub thing for Birmingham for more than two years now, hoping that we've done right by her in our attempt to shine a light all that it has to offer. We've hoped that it's been good enough and from the words of encouragement that we often here, it has been. Many of us think that the best is still yet to come.
We did realize however that we needed to do a couple of things to move to the next level. The top priority (after making it easier to actually read the site, something that we're still working on) was the need to have a physical home.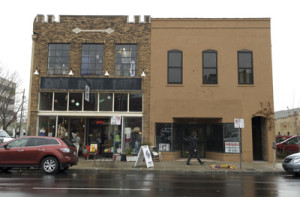 Despite the fact that we currently exist solely online as a resource for people in Birmingham, AL (and its many expatriates), I was becoming increasingly aware that a publication of any type in Birmingham must have a physical space in order to ease the fears of readers, contributors and (to survive for the long term) potential advertisers. There would always be a fear of us being here today and gone tomorrow unless we showed that we were here to stay.
We cannot make the guarantee that with this announcement those threats and fears will go away, but establishing an office in the heart of The Magic City and Jones Valley can only help our case. It doesn't hurt that we get to help make Alabama's first coworking space a reality either.
Using this space helps get at one of the best things about social media; the idea that it brings people together. To build a real community in Birmingham online also means figuring out how to bring them together face-to-face and offline.
Whether it's setting up a last minute question and answer session about an issue affecting the region or inviting one of Birmingham's 400+ bands to come on in for a Sessions on West 54th-style performance, the fact that we can organize and then share these opportunities with you both in person and virtually is very important to me. This space helps us do that.
It also helps us establish ourselves as more than just a roaming nomad of an entity. We'll still venture outside of the walls of the Shift workspace, but it will allow us to do and support things that we feel extremely important.
We hope that you take a chance to come on downtown and visit with us when the doors open later this Spring. I also hope that you'll take the chance to help us determine some of our programming by answering yesterday's Magic City Question.
As always, Enjoy the ride!
__
André Natta, CMSM, is The Terminal's stationmaster. If you want to contact him, catch him on Twitter – @acnatta – or shoot him an email at andre@bhamterminal.com.
Photo: Bob Farley/f8Photo