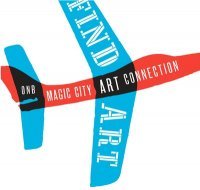 This year the ONB Magic City Art Connection (MCAC) is celebrating 26 years. It will take place April 24 – 26 at Linn Park in downtown Birmingham, going from 10 a.m. – 6 p.m. each day.
For those not familiar with MCAC, it is a free contemporary art festival that will showcase more than 200 exhibiting artists, children's art activities, music, food and other great events.
If you join their Facebook group you can find out about their Twitter contest, where they are giving away tickets for their prestigious Corks and Chefs food and wine tasting event that will be held during the festival (a $30 value).
Get into downtown and check out lots of great art this weekend!