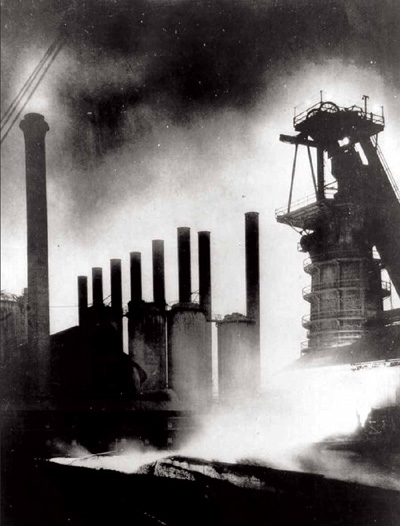 It's a spooky, spooky place out at Sloss. Apparently, the supernatural activity is known to heat up in September and October. Special to The Terminal
Local actors are used to the routine of memorizing lines or working up a monologue for auditions. But how well can you scream? Is it blood-curdling? Does it make the hairs on the back of your neck stand up? Sloss Fright Furnace wants to know. The producers of this year's 10th haunting at the haunted blast furnace are holding open auditions Sept. 11 and 12 to fill 35 to 40 positions. You could say they are looking for some "new blood." Joel Corley, their director of finance and personnel, told us there are no prerequisites, but big, burly guys may have an advantage. Apparently, to most, big and burly is a tad scarier than small and scrawny.
Corley says this will be the biggest and best Sloss Fright Furnace and well, he means it. They are changing things up and have a whole new trail, "A Vortex of Spirits," planned. The actual scaring starts Sept. 28.