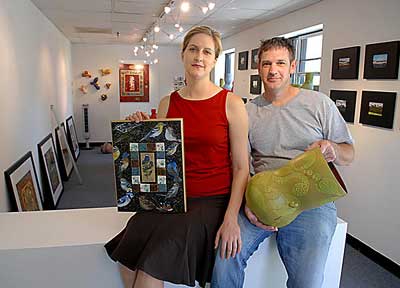 Gallery owners Dori Decamillis and Scott Bennett in their Homewood Studio. Bob Farley/f8photo
A grand re-opening celebration lost in the shuffle of all of the larger events taking place this evening is the one for Red Dot Gallery. The gallery and teaching space was located near Pepper Place and is now settling in to its new home in Homewood. Check out their site for more information about the facility and head on over and talk to Dori and Scott.
The fun starts at 6 p.m. for those looking for a slightly more relaxed way to spend your Friday evening.