Hi guys! This is Whitney, with what can be best described as my futile attempt at being a movie critic. The benefit for you, the reader, is the comfort of knowing that I am a very experienced "hater" and have a pretty good track record when it comes to not wasting time. AND SO WE BEGIN!
After what seemed like years (and what was really a matter of months) of anticipation, I checked out the midnight screening of The Dark Knight.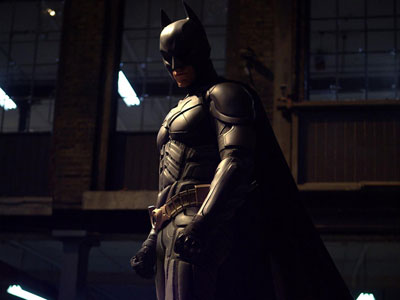 Christian Bale as Batman in The Dark Knight. Warner Bros.