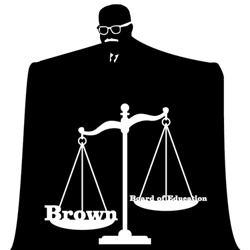 Christopher Davis likes to stay busy. He's a member of the Extemporaneous Theatre Company comedy troupe and the guy behind Fresh Ground Comics (fan page on Facebook). He's also a regular contributor to Birmingham Weekly, a freelance designer and an actor.
He's also an illustrator who decided he'd leverage his Facebook presence and his artistic skills during Black History Month. Each day during February, Davis has posted an icon to a photo album on the popular social networking site that "represents moments in not just Black History, but American History."
He's done pieces illustrating everything from the Underground Railroad to the late Rev. Fred Shuttlesworth to Bessie Coleman, the 1st African American woman to stage a public flight in America. He's still got six days to go.
Who knows, you may encourage him to do some other stuff too…