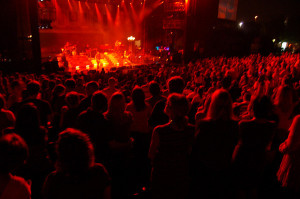 Terminal music photog Tony Diliberto took one for the team Tuesday night while Whitney was sick. Hey, wait… sounds like Tony got the better deal, by shooting CC/M5 live at Verizon Wireless Music Center in Pelham. He got some amazing shots and had this to say about the live performance:
"This was a great show. I have been a Counting Crows fan since the early 90s. It was especially nice to be 3 feet from them. Maroon 5 played a variety of favorites and the intensity was outstanding."
Venture on over to Tony's page on SmugMug to check out the pictures from both bands.