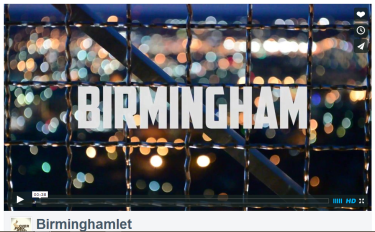 It was only a matter of time. When Carrie Brownstein of Portlandia partially name-checked Birmingham during an interview with Salon in late 2012, it got a little buzz. The full acknowledgement of being Portland-like in an interview with Splitsider in early 2013 caused a wild sensation locally online.
Now, local Ian Cunningham has shown us what the opening to a similar show based in Birmingham would look like. Behold, Birminghamlet:
For reference, here's the Portlandia opening:
[youtube https://www.youtube.com/watch?v=8qzsEzRPgO4?w=625]
Now, it's not the only alternate version of the opening getting attention in recent weeks. Besides the one created for Asheville, NC included in yesterday's AL.com post, there's this one from Homewood, IL (just outside of Chicago):
[youtube https://www.youtube.com/watch?v=kfRrOXFnGkk?w=625]
This could take off like Tebowing – or Spanning. It's got to be only expanding the reach of the creator of the show's intro theme, Washed Out.