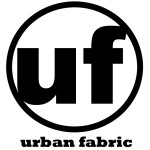 We shared with you in early January that Urban Fabric with Ken Webb was starting in mid-January.
Well, those of you that tried to listen have already figured out that it was delayed – until this past Saturday!
For those of you that missed the first installment, we've got two features for you:
An MP3 of last week's 2nd hour for your listening pleasure…
[audio:http://bhamterminal.com/audio/UF_Hour_2_54min.mp3]
…and last week's playlist. That's after the jump of course.
Urban Fabric with Ken Webb
Saturday Nights 10:30 p.m. – 1:30 a.m.
On LIVE 100.5 FM
Birmingham's Modern Radio Station
Urban Fabric Hour 1
We Are Rockstars – Does It Offend You? Yeah!
Around The World – Daft Punk
Day And Night (Crookers Remix) – Kid Cudi
Paper Planes – M.I.A.
Drop The Tough (Van She Mix)
Aganist All Odds (Radio Edit) – Chase & Status
Pro Nails (Rusko's Remix) – Kid Sister
Squeeze Me (Trevor Lovey's Skeezer Jam) – Kraak & Smaak
Cobrastyle (Feat Mad Corba) – Teddybears
Hiroshima (Culture Prophet Remix) – Darlings of the Splitscreen
Kids (Soulwax Remix) – MGMT
Lonely People – Dub & Run
Supermassive Black Hole (Phones Remix) – Muse
Urban Fabric Hour 2 Heavyweight Track Selection
Cross The Dancefloor (Lifelike remix) – Treasure Fingers
Sonic Chronic (Lee Mortimer Remix) – TJR
Shake It Down (Original Mix) – Laidback Luke vs. A-Trak
P**** – Original Mix – Nadastrom
The Worm (Erol Alkan's Extended Rework) – ZZT
My People (D.I.M. Remix) – The Presets
Edding 850 – Original Mix – Format:B
Flashy Fidget Fame – Original Mix – Defunct!
Sound Of The Police – Cobra Krames
Dibby DJ (Original) – The Count Of Monte Cristal
Township Funk (Ashley Beedle's Africanz on Marz Re-Edit) – Mujava
We look forward to publishing the playlist for the show every week. Enjoy!