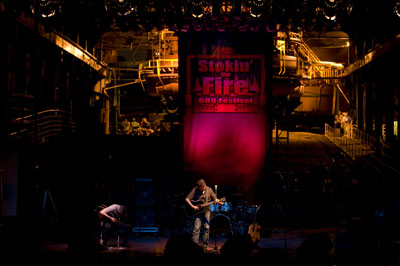 Bob Farley/f8Photo
The Dexateens and Manchester Orchestra (click here to see their performance at Coachella) are both playing the Hog Wild Stage at Stokin' the Fire tonight. So, go to Sloss Furnaces (now), stuff yourself something ridiculous full of BBQ and find a good seat to take in some of my favorite bands. Bob's already staked it out and has the pics to prove it. We've even got one here from last night.
Ticket prices are like $15 for a day pass for adults and $5/child if your kids are into really good music and ribs. Man, that's making me hungry!
Let's hope the rain gets lost on the way into downtown today.