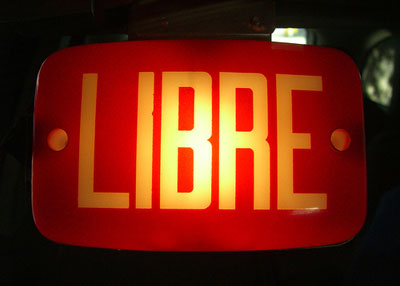 free. TheAlieness GiselaGiardino²³/Flickr
You've seen the news. The economy dips while the price of gas, food, and everything else rises. If you're trying to watch your budget or boost your savings, your entertainment options can get limited pretty quickly. Fortunately the Birmingham area is home to plenty of spots where you can have fun for free. Here are some to seek out no matter the state of the economy:
A lot of people don't realize that our local libraries offer an extensive array of movies and CDs—all for free. You'll find new releases, classics, and even foreign titles. And while some locations have richer selections than others, the cooperative agreement linking all public libraries in Jefferson County allows you to go to one website, see what's available, and have it delivered to your nearest library. Think of it as Netflix without the monthly fee. All you need is a library card.
Many destinations around the city also offer free admission, including the Botanical Gardens, Ruffner Mountain Nature Center, Sloss Furnaces, and the Birmingham Museum of Art. And while you're at the museum, see what else is going on for free, from movies to talks to tours of the collection.
It seems college students are continually broke, so naturally the area's universities are brimming with free events. You'll find calendars full of free concerts, movies, readings, sporting events, lectures, and entire festivals open to the general public. You'll often find information about these events on the schools' websites, though you may have to dig a little. In addition, some of them may be listed on the Cultural Alliance of Greater Birmingham's activeculture website.
If all the free stuff makes you feel like splurging a little, spend a whopping $3 per person to enjoy Oak Mountain State Park. Hike the trails, interact with animals, or laze about on the beach. It's not the Gulf Coast, but think of all the gas money you'll save!