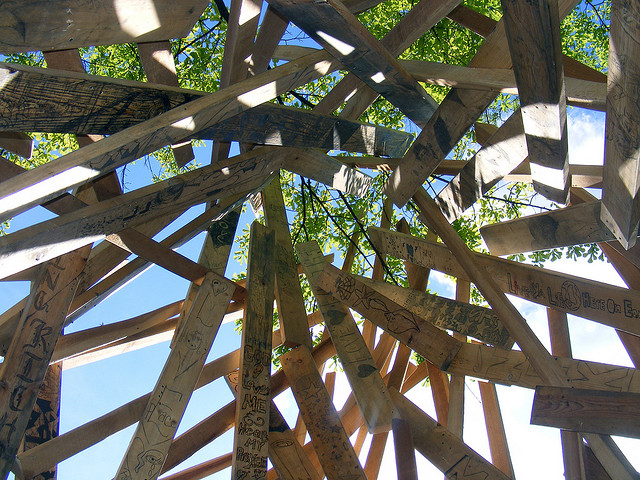 Artists thinking they'd missed the deadline to apply to participate in the 2015 Magic City Art Connection can stop worrying. Organizers for the annual event announced on Monday, November 10, that the regular application deadline had been extended from October 31 to this Friday — November 15.
Those interested in participating in the 32nd annual event, currently scheduled for April 24-26, 2015 in downtown Birmingham's Linn Park, will want to take advantage of the extension if they can. Currently, the application fee is $25; there is an additional booth fee (ranging from $185 + 15% commission to $600 for a double + an additional $125 added for premium placement near the fountain located in the center of the park).
According to the event website, late applications may be submitted for any remaining space or the (eventual) wait list.  The application fee rises to $30 for those spaces if they are open, with the booth fees increasing on February 1 and March 1. By the way, the photo we're using is from the 2009 installation for the festival, "Artist's Fire" by Christopher Fennell.