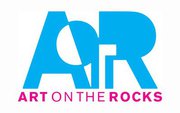 It's been eight years since the Birmingham Museum of Art decided to try holding a monthly mixer one Friday a month during the summer. This year's Art on the Rocks lineup is not as influenced by any one exhibit as last year's installment was at the largest municipal art museum in the Southeastern United States, though it's still impressive.
Some folks will no doubt be in attendance to check out the current Warhol & Cars: American Icons exhibit, but others will be there for the sounds overlooking the sculpture garden. We thought it only appropriate to take a look at this year's lineup below via their music…
Tickets are available for $10 (members) and $20 (non-members).