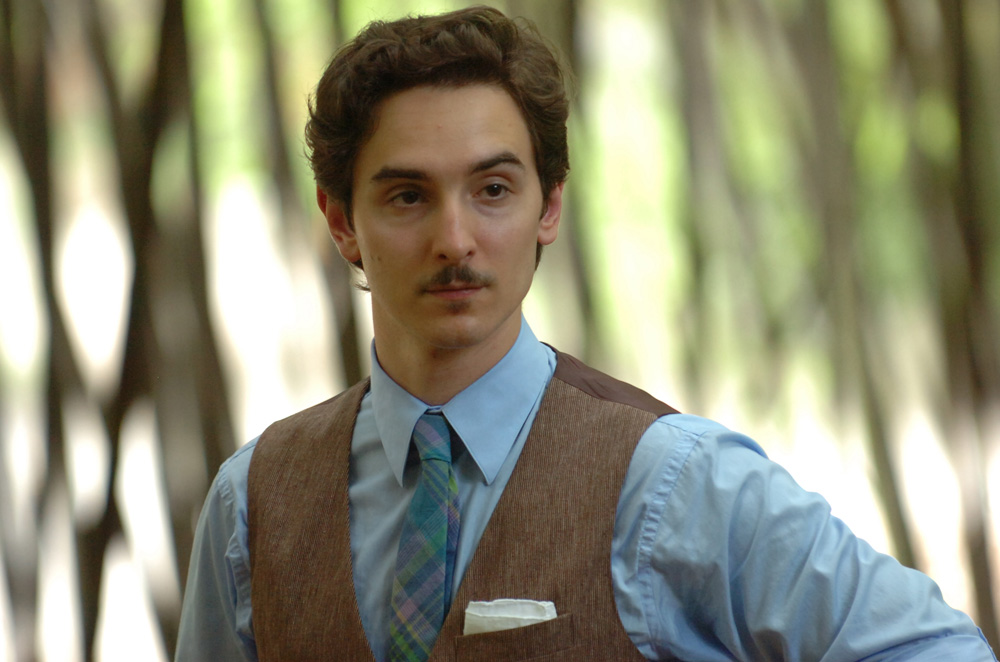 Kurt Jenkins was a couple of hours away from a performance at Railroad Park, spending the afternoon blending into the décor at one of his favorite hangouts.
"I like coming here," he said, taking in all of Mountain Brook's Continental Bakery with a gesture that almost bumped into a rack of baguettes. "It makes me feel like I'm in France."
Ensconced at a table in his blue shirt, gray waistcoat, and tan boots, Jenkins had a distinctly European look himself. The front man for local alternative pop band Skyway Spirits, one of the Birmingham Arts and Music Festival's scheduled headliners with a set starting at midnight Saturday (8/13) at Rogue Tavern, serves on the festival's executive committee and readily fielded questions about the band, its intriguing name, and what he aspires to be as a performer.
A native of Hoover, Jenkins attended college in Orlando, where he played the lead role in a production of Bat Boy: The Musical. He can't remember a time when he didn't love music. "I brought Jeff Beck's 'Blow by Blow' to kindergarten show and tell, which was completely inappropriate for a kindergartener to bring. Everybody else brought action figures."
He started taking piano lessons as a fifth grader and first picked up a guitar in a sixth grade music class. "I remember it being really easy to play. The guitar was a piece of crap, but I got the concept right away. It made perfect sense to me, maybe because I'd taken piano lessons before. I continued playing piano for a couple of years, then I heard Jimi Hendrix, and it was all over. I quit piano the next week and started playing guitar."
"I don't want to sound too highfalutin about it, but it was completely free. I listened to 'Red House,' and hearing a guy express himself with the instrument like that, I started freaking out. The emotion that came through was amazing."
Jenkins could be considered an instrumentalist, but is he?  "I can make you think I can play mandolin and bass, but the guitar is the only instrument I can really hang with. I'm trying to get back to my roots with the piano. I want to learn to play it well."
Jenkins is backed in the trio by Don Tinsley on bass and Jesse Suttle on drums. "A mutual friend introduced us. He told me they're the only two guys in town you want to work with." His original name for the band was Skyway Patrol, derived from his obsession with the idea of flying cars. "I'd love to drive on s a skyway, but Skyway Patrol that sounded too much like Snow Patrol, which was a British band from a couple of years ago. I needed another word than 'patrol,' and 'sprits' just phonetically flows."
The band performs Jenkins' original compositions and a few covers. "You have to do one or two covers just to break everything up. An audience can only take so much they've never heard before." He dislikes describing its style by naming influences or drawing comparisons with better-known bands. "It's dangerous to have influences if you sound just like the music that influences you. I don't want that. I have no problem being compared to somebody, but if that's all they see, I'm doing something wrong."
"At the end of the day, I don't know what it's like to write a song. Very few times have I sat down to write a song and had a song come out. It's not romanticized at all."
When asked about what inspires his songwriting, the answer is quite simple. "Women. Through the ages, that's what it's been, and it still is today."
"Some songs are definitely written out of sadness and joy. Any kind of art is filtered by what we're going through. Take Jackson Pollock. I don't know anything about him, but he was obviously going through some stuff. The work is trying to make that explain something, and the way it's ingested – particularly music – is not very artistic. Very few people sit down, listen to music, and take it in. It's background for their conversation. An audience is not obligated to like you or pay attention to you. As a musician, you have to put yourself in a space to influence somebody to want to know you. You have to do something to make someone stop a conversation in its tracks."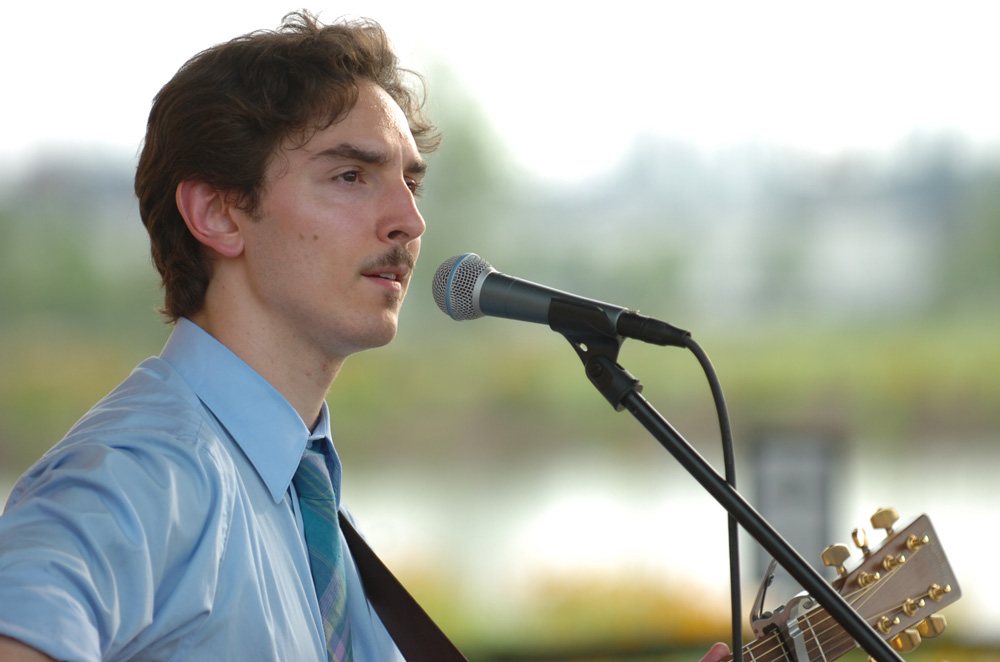 Jenkins prefers performing over writing and recording. "My foundation is in theater, and it's a lot more fun than writing and recording, which are more like processes. I like it once we've got it, we've written it, we've recorded it…now let's do it."
His goal with a live show is "at best, to be mistaken for a god for an hour or two. I've never reached it yet, but that's the ultimate goal. A performance is a symbiotic broadcasting of emotions and feeling. When I see a really good live show, it makes me want to go home and write and play music. Really good performers make you want to be a really good performer."
He's seen some really good live shows over the years too.
"Bonnie Raitt, when she came to City Stages a long ago. 'N Sync, although at the time I didn't tell anybody I went to see it. My favorite show was Billy Joel, in 2007 when I was in college. He's older, but he still has some energy and passion, combined with being a great singer-songwriter. Every song he played, the audience knew all the words, and it was great to be singing along with 'Piano Man' on a Saturday night. A close second would be Bob Dylan, the last time he came through here. I'd never heard sound like that before. It really was a wall of sound."
I wondered if Dylan's set include 'Like a Rolling Stone?' "Of course. He's contractually obligated by God to do that song."
Although he's a staunch supporter of the local music scene, Jenkins has high sights set beyond Birmingham. He's lived in New York, recently returned from doing a couple of performances there, and hopes to make his home there again. "I consider myself a New Yorker marooned in Birmingham for the time being. Birmingham is a tough town to get something going whose purpose is to get out of Birmingham. The shows aren't much different in New York, but the opportunities are. You never know who anybody is in New York. Some random kid in the audience could be a scouting agent for MTV or a music blogger read by a million people. It's easy to be a big fish in a small pond, but I'd rather struggle in a big city. It makes you work harder."
If you miss their show at Rogue during BAAMfest!, they'll also be performing on 8/20 at 9 p.m. with "Sperry & The Top-Siders" at The Barking Kudu benefiting Alabama's Lost Birthdays & 10:30 p.m. Friday, September 2 at The Metro Bar.
Visit the band's website at www.skywayspirits.com and follow it on Twitter @SkywaySpirits.
Photos courtesy of  Buddy Roberts.