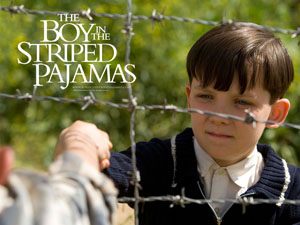 There's going to be a free screening of The Boy in the Striped Pajamas here in Birmingham on Thursday evening, November 20, starting at 7:30 p.m. at the Rave Motions Pictures in Vestavia.
If you visit the film's website, click on the advanced screenings link under the photo on the home page and follow the prompts, you'll be able to register for your free pass. Thank the Sidewalk Moving Picture Festival for the heads up.
Photo courtesy of the film's website.