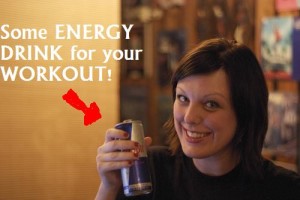 If you want to get with the Whitney Weekend Workout, it's fairly simple. Just go to an inhumanly possible amount of shows around town and try to stay awake. That's all. Wait! There's a late night BK chicken sandwich involved sometimes. And lots and lots of PBR.
This weekend? Keep reading and find out…
Start out by looking at the ArtWalk music lineup (I'll wait):
Morris Avenue—Cobblestone Café
FRIDAY PERFORMANCES
SATURDAY PERFORMANCES
| | |
| --- | --- |
| Time | Act |
| 12 – 12:25 p.m. | Raven Thrasher with Enchelycepheli |
| 12:45 p.m. – 1:30 p.m. | John Strohm |
| 2 – 3 p.m. | The Hearts |
| 3:30 – 4:30 p.m. | Possum |
| 5 – 6 p.m. | Delicate Cutters |
Pick a few favorites while you're checking out the art. I'll be at the Sworn Enemies show, for sure.
Next, if you're still on the hunt for some music on the weekend tip, The Photonicas have a CD release show at Cave9 for 5 bucks on Saturday night. Doors open at 7 p.m. and the lineup also includes Spells, Ex-Members of the Holy Trinity and P.S. Eliot. After that, I'm hitting up Bottletree to see San Diego band The Donkeys play with local sibling troubadour Kate Taylor and, what do we have here?!, Sworn Enemies (for the 2nd night in a row). Show starts at 9, it's 18 & up and it's only $8!
Thanks to Whitney's workout plan, you'll be the envy of all my friends. See you pulled in some baller plans and you don't have to hang at the mall again.  HEY! I may have gotten some inspiration from Kanye, but Birmingham still has a pretty serious social calendar this weekend. Take advantage and rock that Terminal tee while you're at it.