Actually… there's not much to read this weekend. Charles has done most of the work for me (Thanks Charles!) by giving you the scoop on the 25th annual Magic City Art Connection in this week's In Love With column. I'm in love with this art show too and I always find fabulous stuff for me and my walls to wear. The FREE festival is Friday, Saturday and Sunday from 10 a.m. to 6 p.m. each day.
Here's my tip: Go without the kids Friday on your lunch break or skip out of work early. Then, take the kids Saturday or Sunday to the creative zone set aside just for them. That way, you get to see the art without meltdowns and the kids have a fun day outdoors with their favorite person in the world, you. Win-win, funnel cakes for everyone.
If the art is for sale downtown in Linn Park, then everything else will be for sale at the old Century Plaza Belk. That's the site of this year's annual Bargain Carousel. One word for you: Huge. People stand in line for this giant of a garage sale put on by the lovely Junior League ladies to support their good works. Hours are Saturday 8 a.m. to 5 p.m. and Sunday 1-5 p.m. If you want to get the best deals early, you'll have to pay $5 to get in Saturday until noon. After that, it's FREE.
More after the jump…
1st musical cause: The Raindrop Festival is being held at Bottletree Friday and Saturday.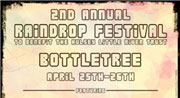 Here's the 4-1-1 from the Hulsey Little River Trust: One-day admission is $20, a weekend pass is $35. All ticket holders will receive a complimentary souvenir pint glass with unlimited refills from the keg during the festival and 1-year membership to the Trust. It's all going to the good cause of protecting the Little River watershed. Check out the Web site for the festival lineup. Looks like the fun starts at 8 p.m. Friday and around noon Saturday.
2nd musical cause: Sing and shout as you are filled with the Spirit Sunday at the Alys Stephens Center.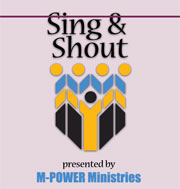 The 3rd Annual Sing and Shout Concert will feature five choirs from across Birmingham singing as individuals and together. Wow, that's going to be one big choir on stage! Bringing their talents to ASC are Sixth Avenue Baptist Church, Dawson Memorial Baptist, Greater Emmanuel Temple Holiness Church, Vestavia Hills Baptist Church and Vestavia Hills United Methodist Church. The 5 p.m. concert supports the work of M-POWER Ministries, a faith-based urban ministry. Tickets are $10.