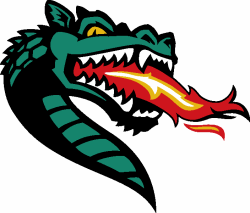 National Signing Day had many football fans in metro Birmingham glued to their second and third screens attempting to keep up with recruiting efforts at Alabama and Auburn and their levels of effectiveness. It was refreshing to see expanded coverage of what was happening at our metro area schools as well, most notably UAB's football team. The recruiting class appears to have been a good one for Garrick McGee & Company. More on that later…
I've been waiting to hear about another signing at UAB – one capable of being much more significant for the future of the institution and the city it calls home.
All indications point to the next president of the University of Alabama at Birmingham being named before close of business Friday (perhaps even sooner). The permanent post has been vacant since Carol Garrison's unexpected departure in mid-August.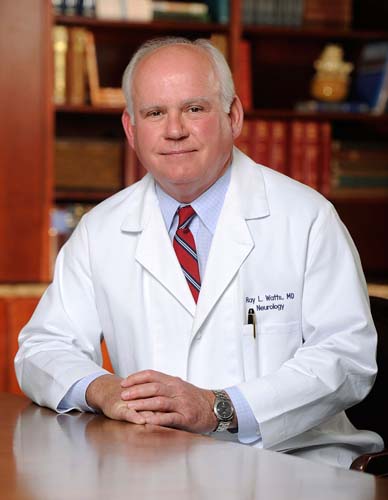 Recent reports indicate the search committee has recommended Dr. Ray Watts (right), the dean of the school of medicine, to fill the position. Watts was mentioned as a potential candidate back in August in a report by the university's student newspaper, Kaleidoscope. Some originally suggesting he would be offered the interim position as the search process began – a position Richard Marchase was eventually named to fill.
Regardless of who fills the position, its one of the few in the region with the power to truly transform and shape Birmingham and its future. UAB is the largest employer in the metro area and one of the largest in the state. I've heard it referred to as the "University that ate Birmingham," and while it hasn't always been viewed as thoughtful in its efforts to expand offerings for its student body, the perception of its approach and interaction with greater Birmingham has seen improvement in recent years.
Having lived through a transformation of another city by an institution of higher learning in Georgia, I've got some crazy ideas about how the next president might use his or her bully pulpit – one not used as much as it could be – at least publicly:
Make it easier for faculty and staff to live closer to campus
UAB could earn some valuable allies (particularly in the preservation arena) if it were to do something like purchase several single family homes in neighborhoods like Titusville and Fountain Heights and fix them up for use by faculty and staff. Yes, the president's house sits up atop Red Mountain (with a pretty nice view of the city), but the effect of several homes in an area fairly close to the university means you systematically raise the focus area's median income level – in addition to the property values. It would enable increased patrol coverage in the area as well as you'd have not only Birmingham but UAB police cars keeping an eye on things, helping with perception while dealing with reality.
It doesn't necessarily need to be adjacent to the current campus; it could be a move to help define where and what UAB could be capable of doing and becoming in the future. Plus, it makes the work of the city's office of economic development and REV Birmingham a little easier when you can demonstrate even more investment into the area surrounding the university.
About that football stadium…
Within moments of UAT winning its most recent BCS Championship, The Terminal's Twitter account gained a new follower – one associated with efforts still underway to build a football stadium for the Blazers. While the National Signing Day efforts were successful, it was reported some did not consider the football program due to the lack of facilities. That said, I believe a renovated Legion Field would be more helpful to the entire city than a football facility adjacent to UAB's current campus footprint.
The thing that's never mentioned when talking about whether or not to improve The Old Gray Lady is its surrounding area. A recent expansion by Princeton Baptist Medical Center and a resurgent Birmingham Southern College shouldn't be overlooked. We also can't forget efforts underway to convert McCoy United Methodist Church into the Alabama Gospel Center. Once you factor in improvements proposed by the Regional Planning Commission involving the Bessemer Super Highway, a deliberate re-imagining of the property immediately adjacent to Legion Field is not only tempting, but necessary. It also brings College Hills, Graymont, and Smithfield into the conversation in terms of that first suggestion up above.
Now that I've finally shared those thoughts, whatever becomes of the effort to get a stadium for UAB, on or off-campus, the university president should be able to support that plan publicly – without fear of consequences.
We seem to have a habit of wanting to apply a patch to a problem that really needs some significant amount of holistic focus and reinvestment. An institution like a UAB that will undoubtedly need to continue to expand as its enrollment continues to rise well above 18,000 may not be able to continue to rely on Southside properties being available for purposes of expansion. The recent string of announced projects associated with the success of Railroad Park and the pending completion of Regions Field may only be the beginning of the long-awaited "return" of Birmingham. Students and faculty will need somewhere to live that doesn't involve them navigating U.S. Highway 280 during rush hour. Such an approach would force other issues to be looked at in ways that benefit the entire city. Tackling solutions to issues like reliable mass transit and retail options is useful for those living nearby as well. The same issues get tackled more effectively if it's realized the university is a major part of the community regardless of where growth takes it – and it acts accordingly.
It may even encourage us to…
Dream bigger dreams.
This one encapsulates the previous two suggestions and asks the new office holder to take founding UAB president Joseph Volker's words to heart:
"We would do Birmingham a great disservice if we dreamed too-little dreams."
We do not know what the future holds for Birmingham or UAB. We can recognize, however, the power we all have in moving the city forward without the need to wait for someone else to take the lead. The new president of UAB can model what's possible, perhaps without fear of stepping on toes (well, hopefully). He or she could also encourage others to take advantage of their spheres of influence to see what the potential is for the city and not immediately look at the way things are as an excuse not to dream.
Well, those are mine. What advice or persuasive arguments would you offer to the incoming president of UAB? Let us know in the comments.
André Natta is the stationmaster for bhamterminal.com.