Editor's note: Today's my Birmingham guest blogger is Barry Copeland.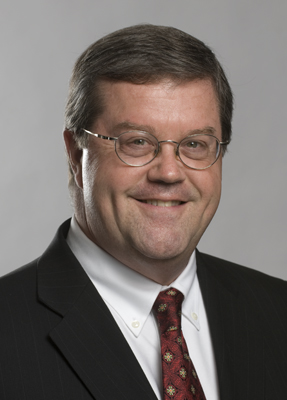 When Bob Dylan's famous lament on the nature of hypocrisy first made the charts, those of us who are now called Baby Boomers memorized all the words. Positively 4th Street pretty much laid it all bare and Dylan's words seemed to capture what we in the 60s thought typified the hypocracy we saw all around us – in the media, in the government, in any institution with authority. What could sum up the youthful, disillusioned attitude of those watershed years better than, "You've got a lot of nerve to say you are my friend. When I was down, you just stood there grinning!"
Those who observe the passing scene on 20th Street in downtown Birmingham today could make an effective case that we've just rolled back the clock 40 years. It's 1968 all over again, and it seems as though everything that has been happening in my town is bad. Not just bad, in fact, it's awful. It's almost as if you could pick an issue – any issue – and bet safely that it'll be the subject of conversation somewhere in some forum in the coming week. The issue could be elected officials, or proposed projects, the actions (or inactions) of any legislative body, our environment, our schools, our businesses, our infrastructure. The list of negative things to cuss and discuss is endless. I think, in fact, that we may be at the point now where an alternative view is not only a pleasant change – it's becomming essential for the maintenance of our collective regional sanity.
So, with apologies to Mr. Dylan – and consistent with a move up to 20th Street (the most important street in Alabama, I would offer) – here is Vol. 1, No. 1 of Positively 20th Street. And let the emphasis be on the word Positively for that's what this little blog will be about. What's good in Birmingham.
I like the idea of the city's "Believe in Birmingham" web site, and I like what Mayor Langford says on the site. "We can't expect anyone to believe in us until we believe in ourselves." Amen! Admittedly my view is limited, but I'm convinced there are many great things happening in Birmingham these days that deserve a forum, and that is the intended purpose of "Positively 20th Street."
Here's one such conversation starter, with the promise of more to come in future posts. Do you know that the UAB community is now about the size of the city of Gadsden? Actually, on any given day, UAB now claims approximately 17,300 students and another 18,000 faculty, staff, physicians, etc. Add to that about 786 patients a day, on average, and their families, and you have Gadsden. It's a very fluid population, but the economic impact is hard to ignore – and we ignore it at our peril. UAB's economic impact is now about 12-to-1, meaning, In layman's terms, that for every dollar the state invests in UAB, roughly $12 will be returned into Birmingham and Alabama's economy. So when the state invests $50 million, as it agreed to do last year, the impact of that investment in our region and state, over time, is something in the neighborhood of $600 million. What's not to love about that?
UAB – and so much more – is good for Birmingham. And to that point, you may expect more – later.
Barry Copeland is executive vice president of the Birmingham Regional Chamber of Commerce. Check out his blog over at Positively 20th Street, where this entry was originally posted on April 14. Head on over there and share your comments on this first post (or you can let him know through our comments section).